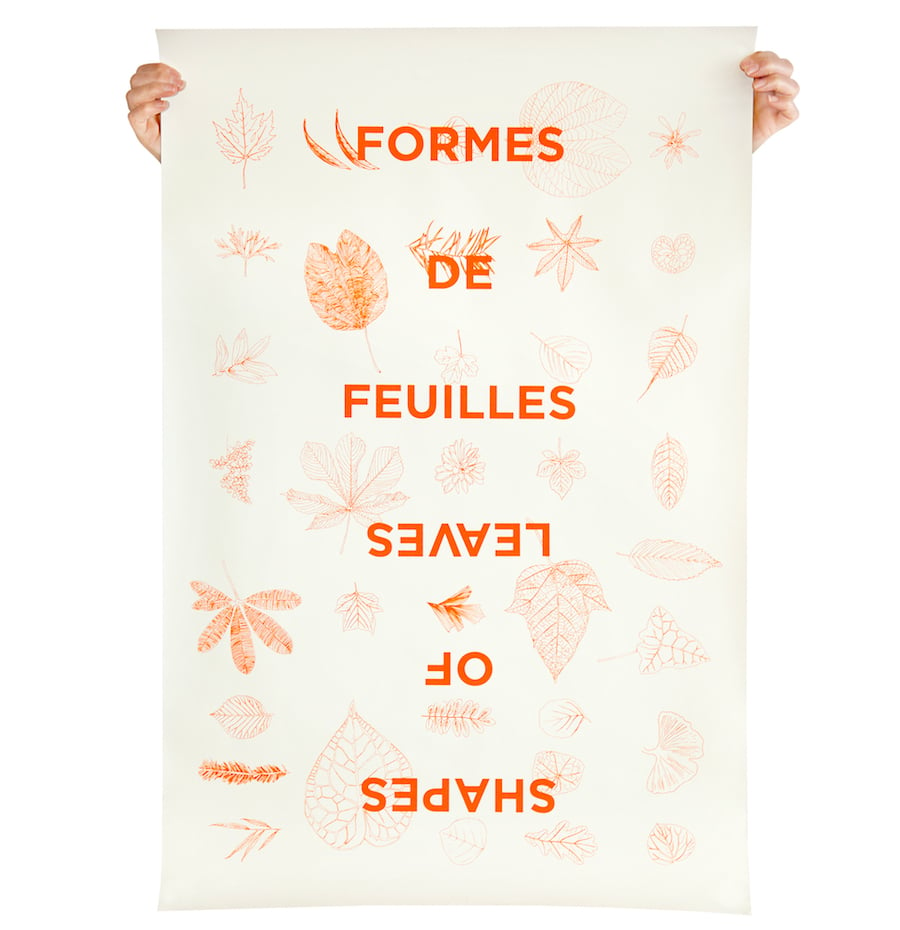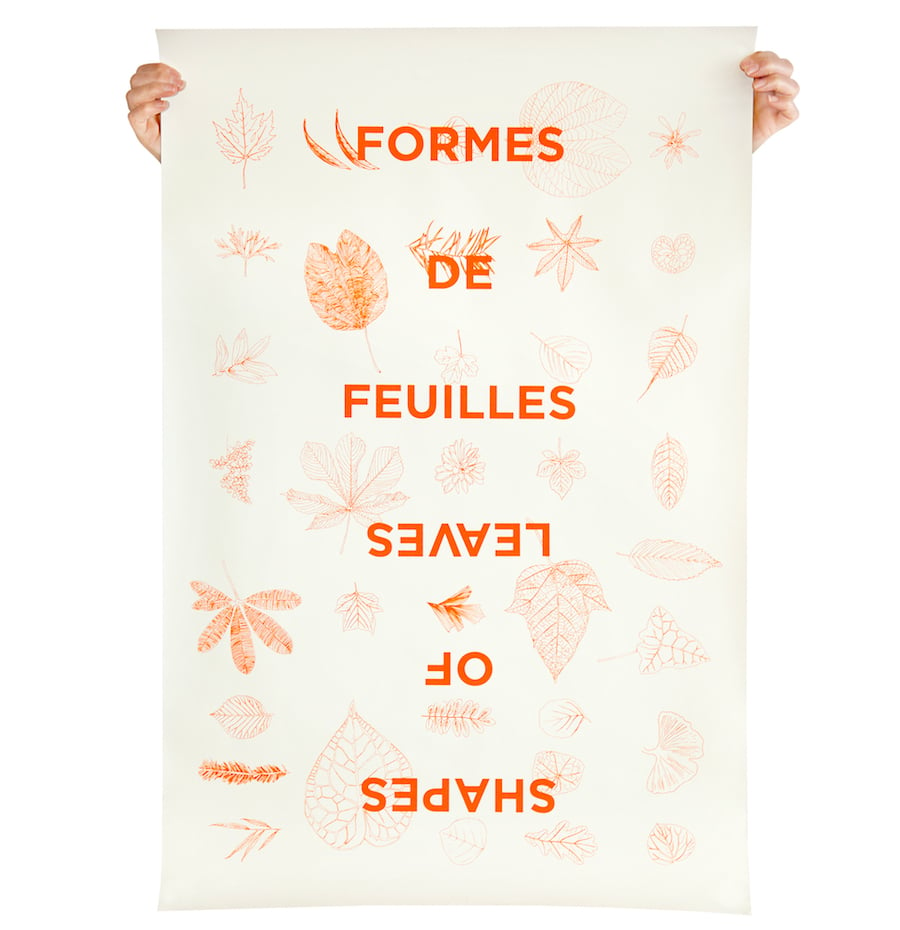 Formes de feuilles • Shapes of leaves
$20.00
Forme de coeur, forme d'oeuf, forme de diamant, forme d'aiguille. Voici une petite collection de formes de feuilles variées. Quelles feuilles pouvez-vous trouver dans votre région? Cette affiche est sérigraphiée à la main sur un papier de haute qualité. Une superbe inspiration pour créer un herbier et une oeuvre ravissante pour la maison.
Format : 25 x 38 pouces
Sérigraphié à la main au Québec
sur papier sans acide
--
Have you ever noticed how many different shapes the leaves can have? Fan shaped, heart shaped, palmate, pointed, egg shapes, finger-like lobes, diamond shapes, circular, and on and on. Here is a little compendium of various existing shapes. Are you able to find all of them where you live? This poster is screen-printed by hand. A great inspiration to start a leaf collection and a great piece to be framed and hang on your wall.
Format : 25 x 38 inches
Screen printed by hand in Quebec
on an acid-free paper