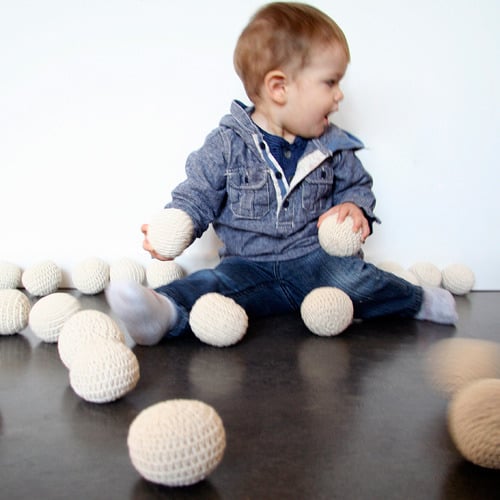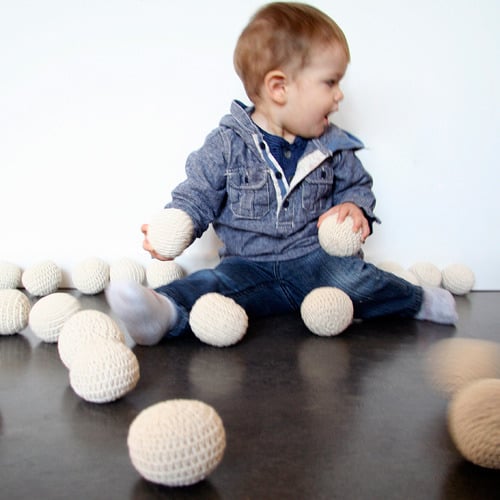 Projet boules de neige • Snowball project
$35.00
Nous aimons comment la neige illumine le paysage. Nous aimons, aussi, comment la neige fait de parfaites petites boules à lancer aux amis! S'il vous arrive de vous ennuyer de la neige, à l'été ou à l'automne, ou à l'hiver lorsqu'il y a une grosse tempête à l'extérieur - nous avons la solution! Une bataille de boule de neige intérieure! Deux amis, ou deux équipes, peut-être deux couvertures et quatre chaises (pour faire deux forts), attrapez vos boules de neige, et go, go, go!
Les boules du Projet Boules de Neige sont de tailles parfaites pour les petites mains (2,5 pouces) et sont faites de coton naturel. Elles sont crochetées à la main, une par une, par des artisanes boliviennes. L'art du crochet est important en Bolivie, son expertise se transmet de génération en génération depuis bien longtemps. Les boules du Projet de Boules de Neige sont crochetées par des artisanes qui font partie d'un collectif qui leur permet de travailler de la maison tout en s'occupant de leurs enfants.
Pour enfants de 3 ans et plus.
--
The two designers behind OR are Canadians. They love how the snow illuminates a landscape. But they also like how the snow makes perfect little balls to throw at friends! If you miss the snow at any times, we have the perfect solution for a snowball fight inside your home. Two people, two teams, maybe two blanket forts, get your snowballs and go!
The Snowball Project balls are easy to grab - they have the perfect size for small hands (2,5 inches), they are soft, and their hand-knitted quality give them a rich texture. The balls are made of natural cotton, hand knitted by Bolivian artisan women. By choosing our friends in Bolivia, OR discovered that they not only knit the best snowballs, but their craftswomen work in a collective that allows them to work from home: they can continue to earn income from their world class traditional knitting skills while also maintaining their families and raising their children.
For children 3 years and up.